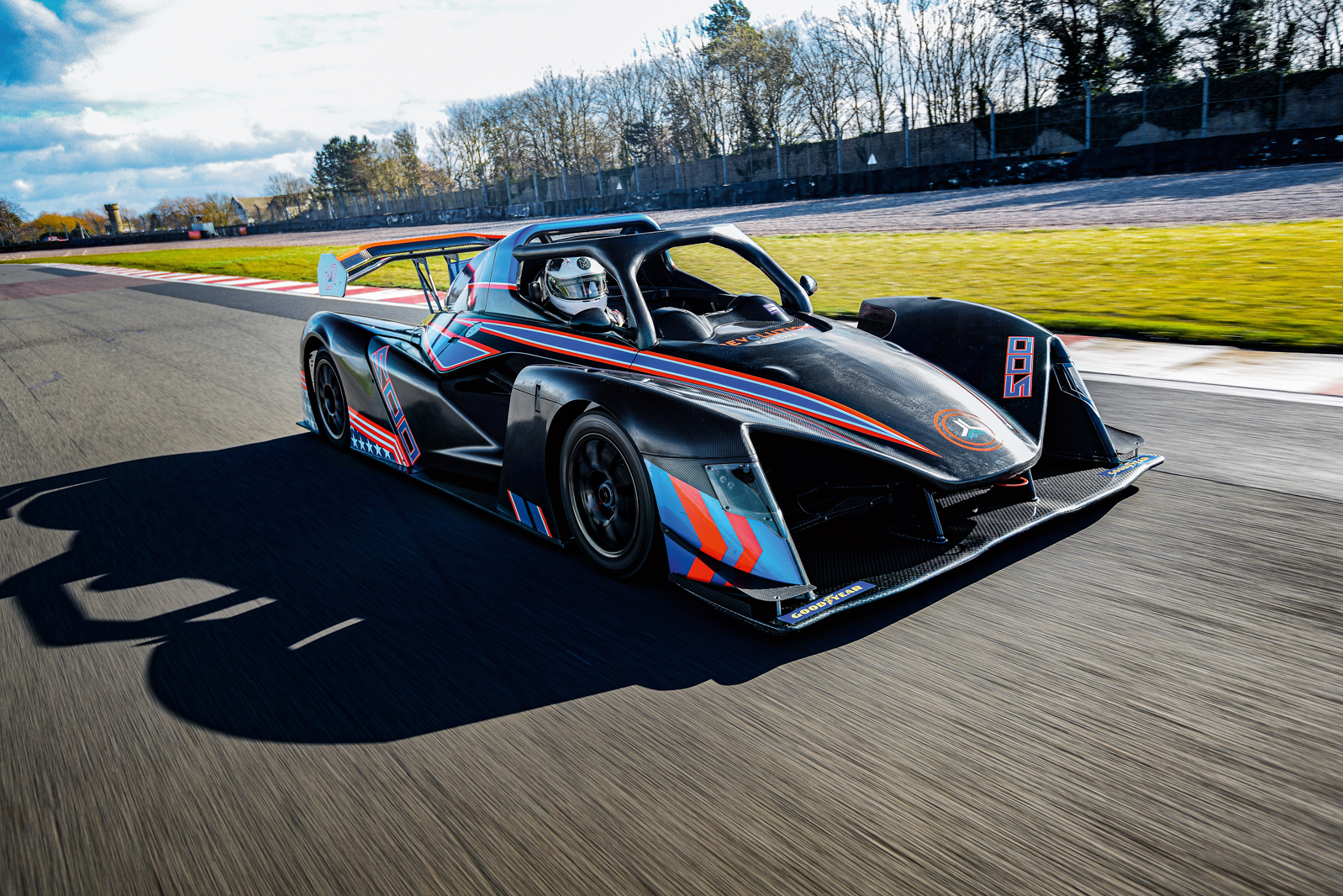 The ultimate track toy? Full throttle in 500bhp Revolution SC500
The six-speed paddle-shift gearbox delivers smooth upshifts and satisfyingly dramatic downshifts, with a furious growl from the V6 and no need for a clutch back and forth. With the conditions keeping cornering speed under control, I feel happy, confident and in control of my surroundings.
But not for the first time in such cars, I find it far more difficult in what should be the easier conditions offered by the very dry track which presents itself for my second race. And I know why. I get mad at myself because even though I felt I could push the car to the limit in the wet, in the dry the forces on your body are so beyond the norm it pushes the company to drive outside the immediately familiar arc and into a strange backcountry where you always know what to do, but not exactly how to do it. Meanwhile, the snake-hipped hotshots who are half my age and weight post one inside, wag their tails in thanks, and leave.
Such are the perils of inbound and outbound journalism. Fast and (relatively) affordable, although the SC500 is, if you want to be on the beat, there are no shortcuts; and unless you have some otherworldly talent, you'll have to test, test, analyze the data, and then test some more.
If you're not going somewhere after that, it's probably not for you. If you are, the Sports Prototype Cup series where you will race Radicals and sometimes LMP3 cars awaits you.