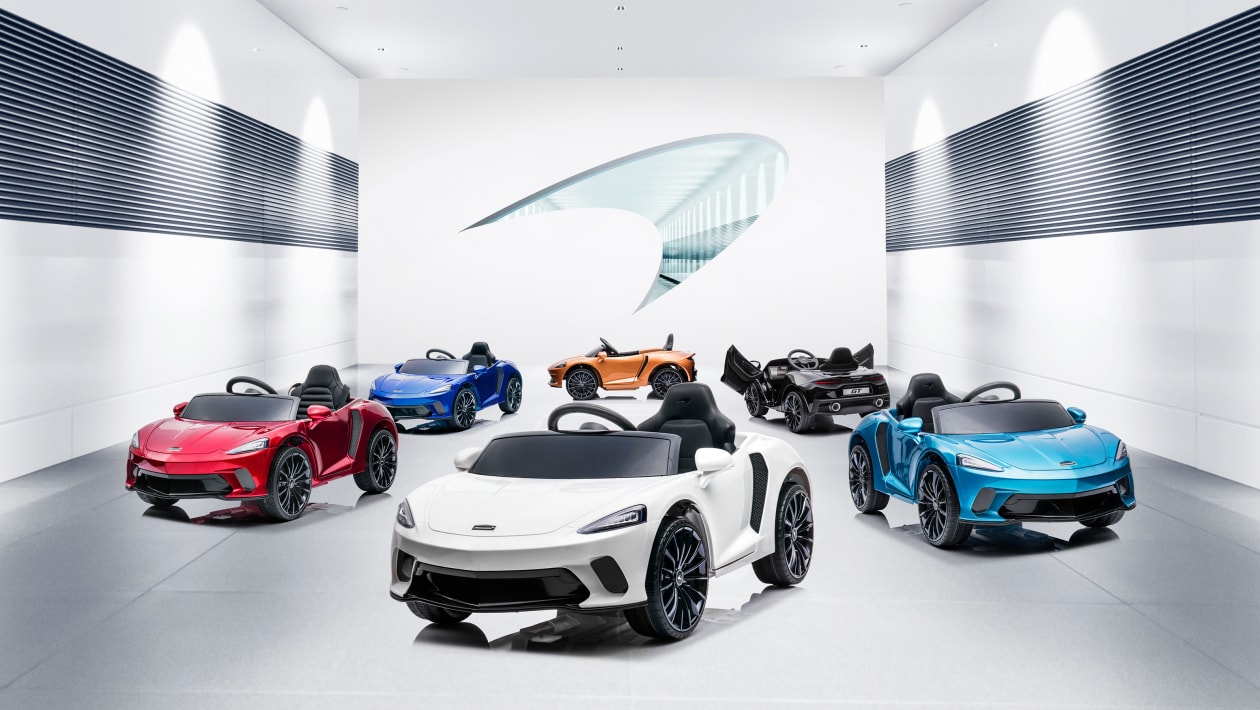 McLaren GT supercar recreated as a children's toy car
McLaren has added another car to its junior model lineup. The company's latest 12V toy is a scaled-down version of the McLaren GT, priced between £ 163 and £ 234 depending on options selected.
The toy takes a lot of inspiration from the real supercar, sharing its dihedral doors and a choice of six color options, all selected from the real car catalog. Finishes include Burnished Copper, Silica White, Onyx Black, McLaren Orange, Amaranth Red and Burton Blue. The wheels of the toy even match the design of the real car
Other features include working dashboard control gear, bucket seat with seat belt, working trunk, working brake lights and false engine noises that occur when the child presses the accelerator .
Parents can even specify the McLaren GT carrier vehicle with an in-dash infotainment screen, which can play music from a USB device or SD card. However, the accessory is an optional extra.
Hayley Robinson, McLaren Merchandising Department, said: "At McLaren Automotive, we aim to inspire the next generation of supercar enthusiasts.
"The new GT Ride-On allows even the smallest fans to experience the magic of our pioneering supercars. We pride ourselves on developing and nurturing young minds and seeking to create the next generation of automotive drivers, engineers and designers.
Now check out our video review of the ultimate kids' ride-on toy, the Bugatti baby II…