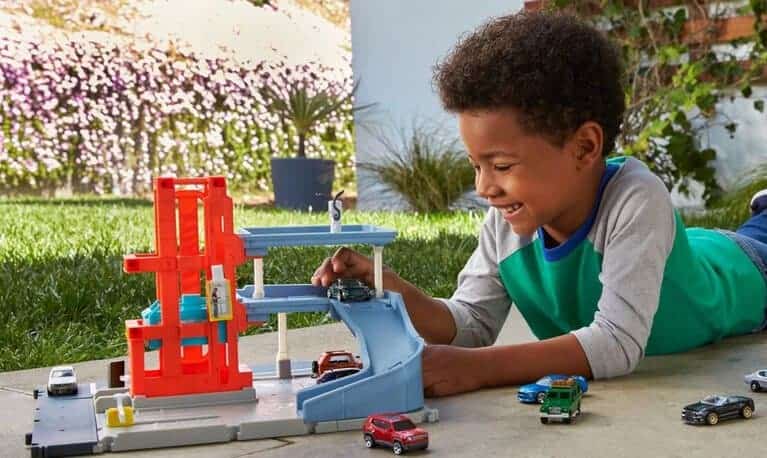 Matchbox Park & ​​Play Garage Review
Small cars ! Anyone who loves cars will tell you that they paved the way for their real-life counterparts. In fact, die-cast collectors and car enthusiasts are still scouring the toy aisle for the latest additions. No matter your age, there's something cool about collecting them and marveling at the details. Well, a growing collection needs a place to park. Luckily, Mattel's Matchbox Action Drivers Matchbox Park & ​​Play Garage offers just that.
For children and adults
The toy industry has grown by leaps and bounds over the years. I often look at my son's toys and often wonder why these awesome toys weren't available when I was growing up. Just look at some of the recent toys we've reviewed — He-Man toys and WWE toys — to feel like a kid again.
But Matchbox cars (and their many accessories) aren't just push-along toys for kids. If you search the internet, you're bound to find enthusiasts who take collecting die-cast cars very seriously. It has become a huge business, with some even selling their collections for thousands of dollars.
The two biggest names in this industry are undoubtedly Matchbox in England and Hot Wheels in America. The two battled for small car supremacy until the 90s when Mattel finally acquired the Matchbox brand. Today, Mattel continues to release miniature model cars under both brands, both different but equally fun. If Hot Wheels are the Fast and Furious franchise, Matchbox would be the baby driver franchise. Fun but different.
Action factors
Even before you open the Matchbox Park & ​​Play Garage playset, it's clear from the packaging that you're having a lot of fun. While not as crazy as some of the Hot Wheels designs, the brightly colored orange box is inviting and immediately communicates the more "realistic" or "realistic" design. There is no giant gorilla or giant crocodile implemented into the look. Instead, it looks a lot like a modern car park you'll find in a big city. This makes it perfect for play or for those who just want to display their model cars.
The Matchbox Park & ​​Play Garage playset is a multi-level parking garage with a manually operated car lift, parking doors and sounds. This means that it is very interactive and immersive. Drivers stop in front of a door that automatically lifts to enter the garage. A manual elevator then transports the tiny vehicles from the ground floor to the roof, where they can park.
This playset connects and is part of an even bigger set – which includes an airport, fire station, rescue helicopter, construction site, auto shop and gas station, among others . This means, if you collect all the locations and sets, you can play in a huge city location.
Again, this is something that didn't really exist when I was a kid. We mostly dug holes in the ground and used our imagination to create different places.
Matchbox Park & ​​Play Garage Playset
The other neat thing about the Matchbox Action Drivers Park & ​​Play Garage Three Level Playset is that it's pretty easy to put together. As the father of a 4 year old, I've put together many children's playsets over the years, and few of them are simple. I often have to refer to the manual just to know where to start. That's not the case here. I don't know how they did this, but it's pretty straightforward and easy to see where it all goes. In fact, I didn't need to read the instructions to figure out how to put it together. But if you need help, the interlocking plastic tabs are also letter coded, making building easier and faster.
This set comes with just one car (a 1/64 scale metallic green Mustang GT with gold wheels), but as you can see in the pictures it can take a lot more (apparently it can hold up to ten 1/64 scale cars).
Final Thoughts on the Matchbox Park & ​​Play Garage Playset
Toys get cooler and cooler over the years. The Matchbox Action Drivers Park & ​​Play Garage Playset is proof of that. It's safe, fun and very interactive. Kids will love it. Adults too.
The Matchbox Park & ​​Play Garage Playset sells for around R669.99 and is available from all good toy stores.