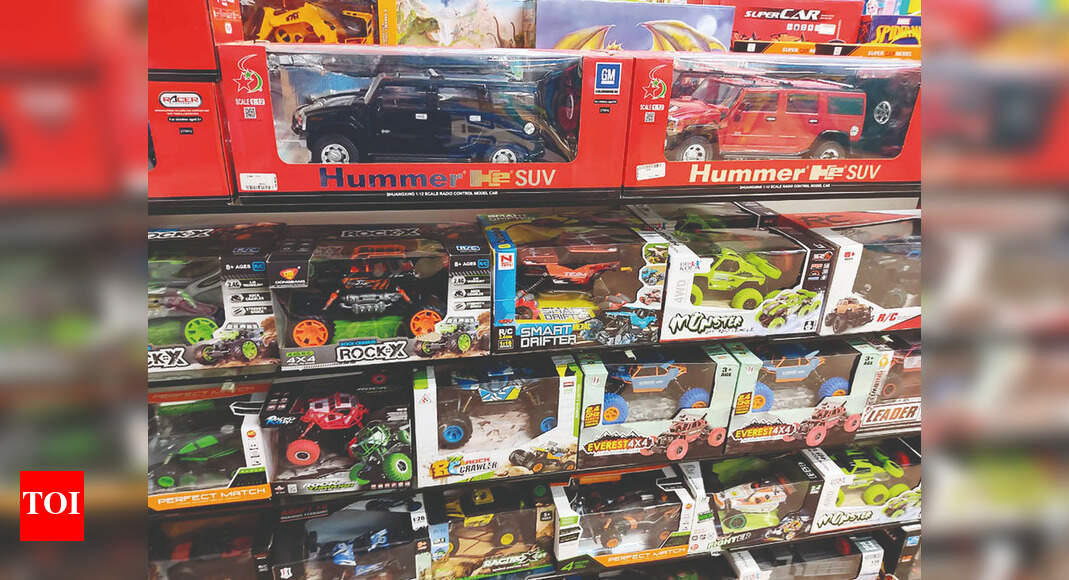 Covid casts a shadow over Bengaluru toy market | Bangalore News
BENGALURU: The disruption due to Covid-19 has affected the supply of toys, especially imported metal ones like cars and dolls, in Bengaluru. Reduced imports, mainly from China and other Asian countries, and obstacles to interstate transport due to the pandemic are responsible for the situation.
Four-year-old Vaibhav of CV Raman Nagar yearned for a particular type of small metal car, which was his favorite. But his father Reddy hasn't been able to find the article for him since October. "Even the regular stores that had a series of
Hot Wheels
toys seem to be out of stock and the new models haven't arrived yet," Reddy said.
According to Pasha of Sapphire
Toys
on Richmond Road, the toy shortage hit like never before and that was shortly after the first lockdown ended in 2020. "Most metal toys, dolls and other items from children's game, which often comes from China, have completely ceased to come. The Covid situation in various states and the lockdown and transportation restrictions have significantly reduced the city's supply, "he said.
Many toy sellers and retailers have said that the prices of their products have also increased by 30-40% after the first lockdown due to the rise in fuel prices and the consequent increase in transportation costs.
"Metal toys have not been supplied for the past eight months, even at dealers, possibly due to lower imports following the Covid-19 outbreak and the lockdown. In addition, transportation costs have also increased, "said Vijetha Singh of Potato Kids, a toy store in Nagarbhavi.
Stating that the purchase price of each toy has increased by at least 30% over the past few months, Singh pointed out that it all happened against a backdrop of retailers under the impact of two lockdowns and struggling to make in the face of the economic crisis. .
Dealers Insisting On Cash Payments: Retailers
Many
toy retailers
have said resellers offer credit for bulk orders and insist cash payments be made in advance. "There has hardly been any business since April. How can retailers place cash orders to resellers, "Singh asked.
As highly sought-after collectibles like toy metal cars have become hard to find, most retailers say kids will have to wait until they get back to normal before they can get their hands on their favorite toys.